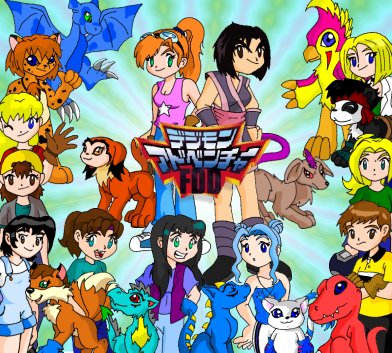 Digimon Adventure FDD
This soundtrack album features songs used in the fic, pluss other insperational tunes.
1) Biggest Dreamer - Koji Wada
2) Locket Melody - Instrumental
3) Walking on Sunshine - Katrina and The Waves
4) Kick it Up - Jason Gochin
5) Dani's Melody - Intrumental
6) We're a Miracle - Christina Aguilera
7) FDD Anthem #1: Tough Team - Synchromotion
8) FDD Anthem #2: Keep on Moving - 5ive
9) Higher - Creed
10) In too deep - Sum 41
11) Hold On - B*witched
12) Change Into Power - Jason Gochin
13) Here We Go - Jason Gochin
14) The Answer To Our Lives - Backstreet Boys
15) Any Man of Mine - Shania Twain
16) Not Quite Paradise - Bliss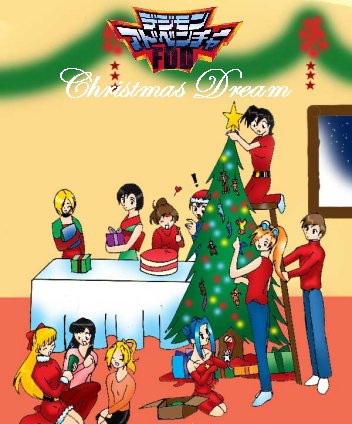 Digimon Adventure FDD: Christmas Dream
This Ablum features 14 holiday favorites, hand picked by the Digidestined themselves.
1) Merry Christmas, Happy Holidays - *Nsynk

2) Holly, Jolly Christmas - Alen Jackson

3) Have yourself a Merry Little Christmas - Amy Grant

4) Angels we have heard on High - Christina Aguielera

5) Deck the halls - Dixie Chicks

6) All I Want For Christmas Is You - Mariah Carey

7) Jingle Bell Rock - Bobby Helms

8) Blue Christmas - Elvis Presley

9) Santa Clause is Coming To Town - Bruce Springsteen

10) A Candle in the Window - Alabama

11) Frosty The Snowman - The Glenn Miller Orchestra

12) Carol of the Bells - The Zurich Music Boxes

13) Utatou Bokura no Merry Christmas; Let's Sing Our Merry Christmas - Kouji Wada

Bonus Track:


The Hanukkah Song - Adam Sandler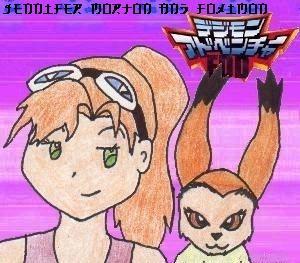 Best Partner: Jennifer Morton and Foximon
1) Jennifer's theme: Goggle Girl! - Kiuchi Reiko

2) Foximon's theme: Don't Give Up - AiM

3) Jennifer and Foximon's theme: Miracles Happen [When you Believe] - Myra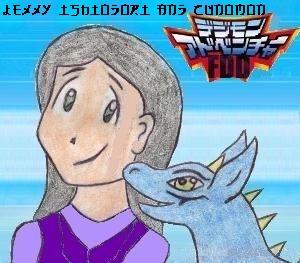 Best Partner: Lexxy Ishiodori and Cunomon
1) Lexxy's theme: A Friend to me - Garth Brooks

2) Cunomon's theme: Summertime Blues - Eddie Cochran and Jerry Capeheart

3) Lexxy and Cunomon's theme: Together Forever - J.P. Hartman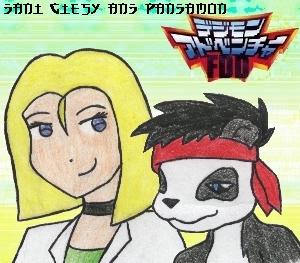 Best Partner:Dani Giesy and Pandamon
1) Dani's theme: The Click - Good Charlotte

2) Pandamon's theme: Here I Am - Bryan Adams

3) Dani and Pandamon's theme: It was you - Ashley Ballard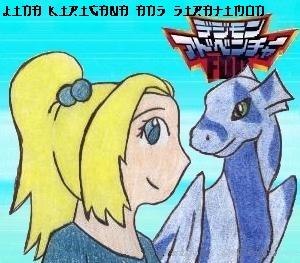 Best Partner: Lina Kirigana and Diratimon
1) Lina's theme: Lina's Song - Kati Mac

2) Diratimon's theme: You Can Do It [If You Really Try] - Kati Mac

3) Lina and Diratimon's theme: My Best Friend - Kati Mac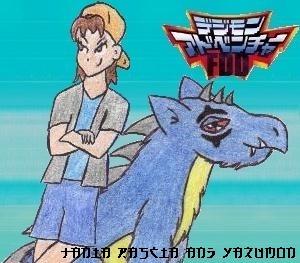 Best Partner: Tania Rascia and Yazumon
1) Tania's theme: School of Hard Knocks - P.O.D.

2) Yazumon's theme: Get Off My Back - Bryan Adams

3) Tania and Yazumon's theme: Bohemian Rhapsody - Queen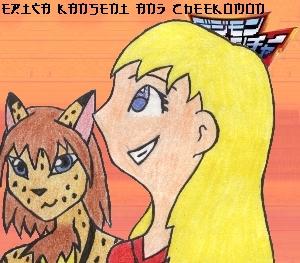 Best Partner: Erica Kanseni and Cheekomon
1) Erica's theme: Complicated - Avril Levigne

2) Cheekomon's theme: Catch me if you Can - Angela Via

3) Erica and Cheekomon's theme: Desert Rose - Sting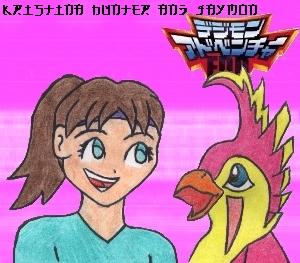 Best Partner: Kristina Hunter and Jaymon
1) Kristina's theme: This Is My Time - Raven

2) Jaymon's theme: Over and Over - Puff Johnson

3) Kristina and Jaymon's theme: Anytime You Need A Friend - The Beu Sisters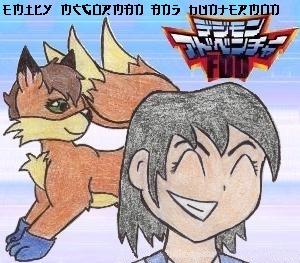 Best Partner: Emily Mcgorman and Huntermon
1) Emily's theme: Bounce - Bon Jovi

2) Huntermon's theme: Wide Open Spaces - Dixie Chicks

3) Emily and Huntermon's theme: Every you every me - placebo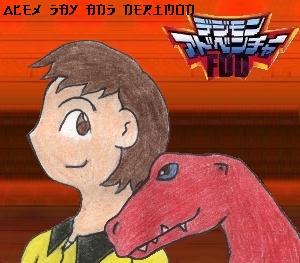 Best Partner: Alex Day and Nerimon
1) Alex's theme: You Can Do It [If You Really Try] - Kati Mac

2) Nerimon's theme: Reach - S Club 7

3) Alex and Nerimon's theme: My Best Friend - Kati Mac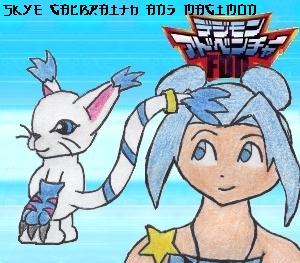 Best Partner: Skye Galbraith and Magimon
1) Skye's theme: Bring On The Rain - Jo Dee Messina

2) Magimon's theme: I hope you Dance - Leanne Womack

3) Skye and Magimon's theme: I'll be there for you - The Rembrandts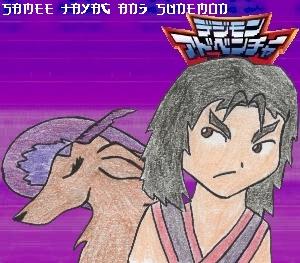 Best Partner: Samee Tayag and Sunemon
1) Samee's theme: Pride of Ice - Tanaka Atsuko

2) Sunemon's theme: P.S.: Is Love Forever? - Tomoko Kawakami


Disclaimer; The Owners and Caretakers of this site do not own the above songs and lyrics. They Belong to the artists and Record Companies who write, record and produce them.